Carbon neutral work wear Made in Europe
At KAYA&KATO, we have been working to minimise the environmental footprint of our operations since our founding. Since 2017, we have been offsetting our transport of goods and our business travel. Our customer deliveries are made exclusively via DHL GoGreen. In production, we continue to strengthen our commitment to using organic cotton that is as CO₂ neutral as possible; the organic cotton production of our partner Elmer & Zweifel is already CO₂ neutral. Together with our Spanish partner, we are developing blended fabrics that also have a lower environmental impact and use recycled plastic waste from the sea. This is how our Clean Ocean collection came into being.
However, in order to produce fair textiles under ecological and social aspects and thus to act in a sustainable way for people and nature, we have to do more. The textile industry is responsible for a huge amount of greenhouse gas emissions and only together can we achieve the goal of the Paris Climate Agreement to limit global warming to 1.5 degrees. That is why the carbon neutrality of our company and our products is an integral part of our sustainability strategy. For this purpose, we have calculated our CO₂ balance with ClimatePartner on the basis of the Greenhouse Gas Protocol in the categories Scope 1-3.
Together we can achieve the 1.5 degree target
Our company and the majority of our products are carbon neutral.
How exactly does this work?
Determination of CO₂ emissions
We recorded the CO₂ emissions of our company and our products in cooperation with ClimatePartner and created the Corporate Carbon Footprint (CCF), as well as the Product Carbon Food (PCF): from heating and energy consumption to employee travel, business trips and office supplies. We also calculated the raw materials, packaging, logistics and disposal for our products, i.e. our upstream and downstream supply chain.
Avoid and reduce
Where possible, we avoid and reduce these CO₂ emissions. We use green electricity at our head office and are currently working on the expansion of our production site in Portugal so that we can further reduce emissions from our supply routes. We have changed and improved waste separation in our head office and developed a strategy to reduce paper consumption. We regularly update our CCF and PCF to keep track of the success of our measures.
Offsetting CO₂ emissions through a climate protection project
We offset all unavoidable CO₂ emissions by supporting climate protection projects. That is why we are a climate-neutral company, and the majority of our products are also climate-neutral. Climate protection projects save CO₂ - for example with reforestation measures or the replacement of climate-damaging technologies with climate-friendly alternatives.
The "carbon neutral" label
We mark our carbon-neutral products with the ClimatePartner label "carbon neutral" and thus enable you to track the carbon neutrality and learn more about the climate protection project. In this way, we contribute to the greatest possible transparency about the carbon neutrality of our company and our products. Almost all of our products are carbon neutral and we will also consistently offset the emissions of future products. Only a residual stock from old collections, whose material we do not reproduce, is not carbon neutral.
Where do we stand?
The equation is simple: with our products and our company we have consumed 503 tonnes of CO₂, which is the equivalent of 1,563,273 kilometres driven by car. A fast fashion T-shirt covers an average of 18,000 km from raw material extraction to sale. So for the emissions caused by our production and our company as a whole, only 87 Fast Fashion T-shirts make it to the shop by conventional means.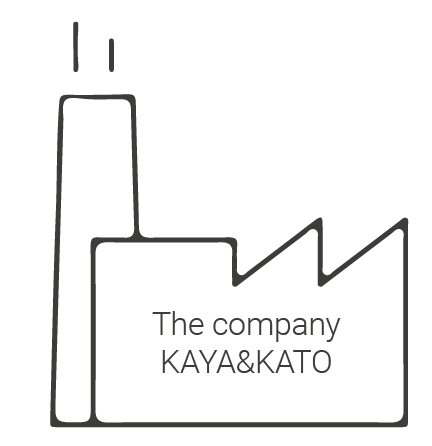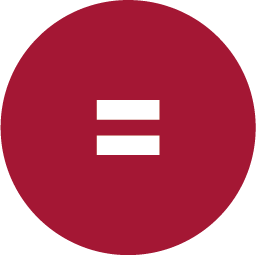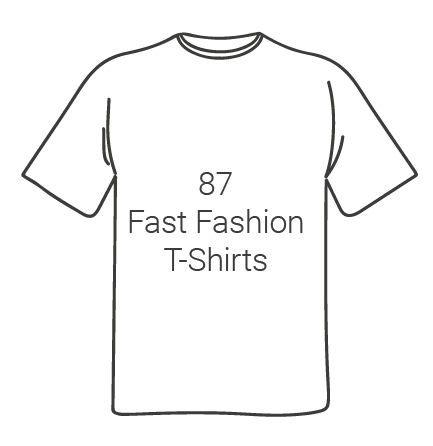 Our climate protection projects
To offset our CO₂ emissions, we support recognised climate protection projects that are certified according to international standards. We offset the emissions caused by our company and our products with ClimatePartner. We record and offset our business travel with the climate protection project of Originals Beans.
Compensation with ClimatePartner in the wind energy project in Tangier-Tétouan in Morocco
The wind power project in northern Morocco protects the climate by increasing the share of renewable energy in the country. At the same time, it contributes to the sustainable development of the region. The wind farm comprises a total of 40 turbines with a capacity of three megawatts each, giving it a total capacity of 120 megawatts. With a capacity utilisation of 28 per cent, the plant generates an average of 296,100 megawatt hours of clean electricity per year. This flows into the national power grid and thus reduces the share of fossil fuels, which still dominate in Morocco. At the same time, the project helps to reduce the country's heavy dependence on the import of fossil fuels such as coal, oil and gas, which currently amounts to 95 percent.
One of the main goals of the project, besides reducing greenhouse gases, is to empower women in local communities. It improves their social and economic situation and is therefore awarded the "W+" standard. More information about our climate protection project with ClimatePartner can be found at: https://fpm.climatepartner.com/tracking/17538-2201-1001/de.
Offsetting with the Climate Forrest Initiative from chocolate manufacturer Original Beans
The selection of projects to offset CO₂ is particularly important to us. In addition to ClimatePartner, we have found a partner in the chocolate manufacturer Original Beans, which, like us, obtains its raw materials from farmer cooperatives and wants to protect these and the (cocoa) forests in South America with the help of a climate initiative. Original Beans gets farmers or indigenous people to abandon slash-and-burn farming, which is often the norm, and instead switch to semi-wild land use with mixed cocoa crops. For our business trips, we make compensation payments to Original Beans' Climate Forrest Initiative, thereby supporting sustainable cocoa cultivation in indigenous communities and smallholder cooperatives and the climate forests in Esmeraldas (Ecuador) and Piura (Peru).
More information about our climate protection project with Original Beans can be found at: https://originalbeans.de/klimazertifikate/.
What we continue to do
Sustainability is a continuous improvement process, because as a manufacturing company we will always emit CO₂, even if we continue to reduce emissions at company and product level. Therefore, emission certificates to offset the emitted CO₂ gases are an effective measure to reduce absolute global emissions, while consistently reducing the relative amount of CO₂ to be offset. We have already taken a first step by switching to green electricity from Bürgerwerke, and further measures are in the works.