The founders
STEFANIE RENNICKE
Stefanie Rennicke is a PR consultant, was a team leader at one of Germany's leading PR agencies for ten years and has supported international brands in the development of communication, marketing and employer branding activities.
STEFAN RENNICKE
Stefan Rennicke started his professional career in the private sector before becoming active in international political cooperation. Before becoming an entrepreneur, he worked for almost ten years in international cooperation with developing and emerging countries and implemented numerous projects with NGOs and ministries - including projects to reduce unemployment in countries such as Liberia, Uganda, Kenya and Lesotho in cooperation with ministries of education and university experts.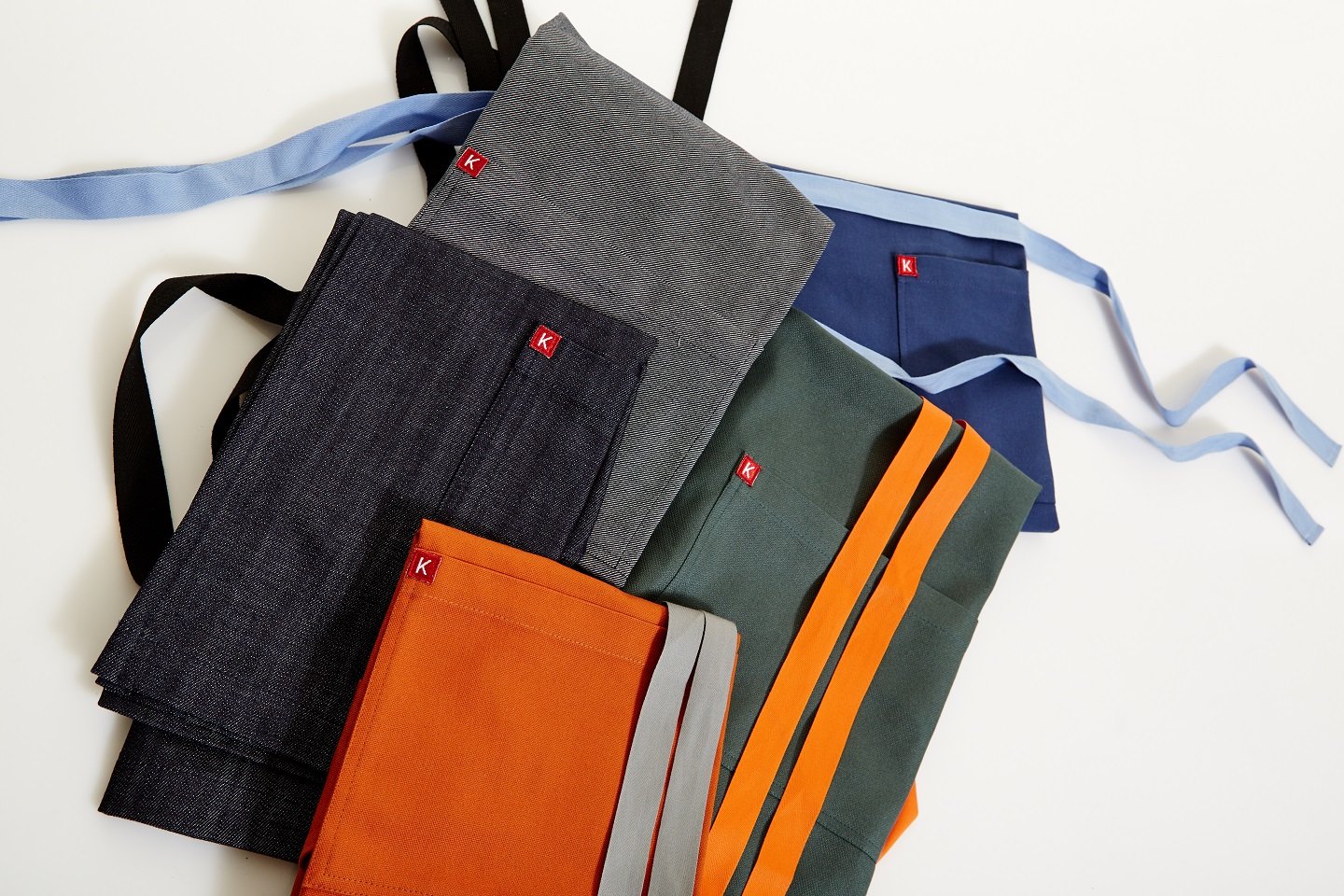 Our story
With KAYA&KATO we have founded a company that stands for fair production, high quality and the greatest possible functionality instead of inferior mass-produced goods. KAYA&KATO has been working towards this goal ever since its foundation. In addition to design and style, the focus is on a transparent and sustainable supply chain. We started with aprons, since then our portfolio has been increasingly expanded. Today, we produce uniforms for hotels and caterers, workwear for small and medium-sized companies, as well as flat and terry linen for hotels, clinics and care facilities. 
A wide range of applications
Sustainable textile production is increasingly becoming the focus of companies and institutions. Our K&K customers include hotel chains such as Dorint and also Caritas with its facilities. Restaurants, bakery chains and supermarkets also dress sustainably with our collections. At KAYA&KATO, we are committed to fair pay and safe workplaces. We work with people all over the world who we support in their activities and work. What we ourselves have as a claim and passion, we also want to pass on to all our employees, team members, partners and customers: Because this is the only way to create a brand that is fun to wear.