DORINT
As equipment partner of Dorint Hotels & Resorts and Essential by Dorint, we develop clothing concepts for the 4,500 employees as well as contract textiles such as bed linen, towels and table linen for and with the Dorint Group. Dorint, together with KAYA&KATO, is the first hotel group in Germany to convert its workwear, flat linen and terry towels to the "Green Button", thus continuing its commitment to social and ecological responsibility in society. Dorint textiles are produced by us under fair conditions. The entire production chain complies with the ecological and social regulations that are a prerequisite for Green Button certification in textile production. 

CARITAS
Diakonie and Caritas, together with the Federal Ministry for Economic Cooperation and Development, want to promote the procurement of sustainable textiles in their institutions. Federal Minister Gerd Müller, Diakonie President Ulrich Lilie and Hans Jörg Millies, Secretary General of the German Caritas Association, signed a joint declaration of intent in September 2020 to promote sustainable textile procurement. As a partner of the Diocese of Osnabrück, KAYA&KATO actively supports this process. In addition to developing new clothing concepts for Caritas facilities, part of the proceeds from the online shop go to Caritas projects for refugees from South Sudan in the northern Ugandan region of Gulu. The fundraising campaign is closely linked to the history of KAYA&KATO products: Part of the organic cotton is planted in Uganda in farmer cooperatives. In cooperation with Caritas, various wishes of the local farmers are fulfilled.

ELIS
Elis is Europe's leading expert in textile services. Elis provides innovative textile and hygiene services to over 400,000 customers worldwide in the health and social care, hotel and catering, industry, trade and service sectors. As a laundry partner of KAYA&KATO, we develop washing concepts for sustainable textiles together with Elis and thus also offer our customers a service for rental laundry.

ALLIANCE FOR SUSTAINABLE TEXTILES 
The Textile Alliance was founded in October 2014 by German Development Minister Dr Gerd Müller in response to fatal accidents in textile factories in Bangladesh and Pakistan. The multi-actor partnership is made up of members from the business community, non-governmental organisations, trade unions, standards organisations and the German government. The alliance has set itself the goal of improving conditions in global textile production - from raw material production to disposal. This is done through joint projects on-site as well as the perception of the individual responsibility of each member and encompasses diverse fields of action and topics. KAYA&KATO has been a member of the Textile Alliance since 2019.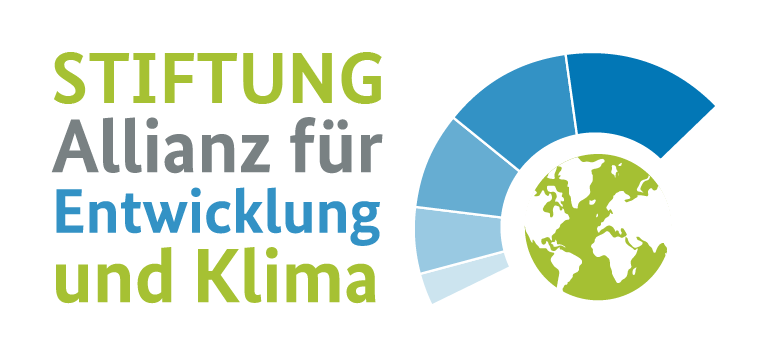 ALLIANCE FOR DEVELOPMENT AND CLIMATE FOUNDATION 
Since autumn 2018, the Alliance for Development and Climate has been pursuing the goal of linking development cooperation and international climate protection via the instrument of voluntary offsetting of greenhouse gases and mobilising additional funds for the financing of important development and climate protection projects in developing and emerging countries. As a member of the Foundation, we support this goal and are committed to striving for climate neutrality and to avoiding, reducing and offsetting greenhouse gas emissions. 

AFOS-FOUNDATION 
The AFOS Foundation promotes and supports the involvement of companies in development cooperation. To this end, the AFOS Foundation and its partners support small entrepreneurs and the emerging middle class in developing and emerging countries. It promotes access to microcredit and financial services, vocational training, consulting and product development, marketing and quality assurance, self-organisation in chambers and associations, and political representation of interests. 

GREENTABLE E.V.
Greentable is the leading initiative for sustainability in gastronomy in German-speaking countries. The network, in which restaurants, cafés, hotels, canteens and co. join forces with producers, suppliers and guests, offers a unique platform for information and exchange. It was founded in 2015 with the idea of creating more awareness of the topic of sustainability in gastronomy and promoting the appreciation of food, regional and seasonal cuisine, climate protection and social commitment. Greentable supports its members in the development and external presentation of their sustainable profile and has already received several awards from the German Sustainability Council. KAYA&KATO has been a member of Greentable e.V. since 2018. 

NIEDERRHEIN UNIVERSITY OF APPLIED SCIENCES
In cooperation with the Niederrhein University of Applied Sciences for Textile and Clothing Technology and the Belgian Hogent University of Applied Sciences, we have joined the research project "SmartSeam". In the "SmartSeam" project, the application of hybrid yarns is to be tested and the seam of a garment is to be equipped with sensory and actuator functions. The hybrid yarns could then, for example, carry out movement analyses or measure body physiological parameters such as moisture and temperature.
During the two-year duration of the project, we will use hybrid yarns in our workwear and develop meaningful and supportive functionality for our industry.

YUNUS CENTRE FOR SOCIAL BUSINESS AND VALUES AT LEUPHANA UNIVERSITY 
In 2019, KAYA&KATO was appointed as a Fellow of the Yunus Centre for Social Business and Values. The Yunus Centre for Social Business and Values (YCSB) is an inter- and transdisciplinary centre at Leuphana University Lüneburg. It is part of a network of 82 Yunus Centres around the world supported by Nobel Peace Prize Laureate Prof. Muhammad Yunus. KAYA&KATO will provide the necessary knowledge, skills and passion through research, teaching and transfer activities so that social entrepreneurs and social entrepreneurship are promoted and researched.