EVERYTHING EXCEPT CLOTHING
In addition to stylish workwear, we also offer high-quality flat linen for the catering, hotel and healthcare sector - according to individual requirements for a uniform presentation and strengthening the brand identity.
We also work exclusively with partners who put people and the environment first in textile production.
Naturally sustainable, naturally fair.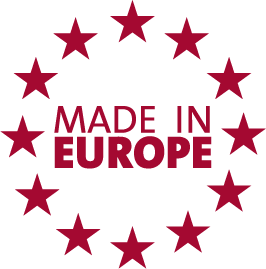 PRODUCTION AT A GLANCE
What is produced?
From soft hand and shower towels to comfortable bed linen and fine table linen, we offer an exclusive selection of different sizes and finishes. With the option of individual design. Green button and GOTS certified.
What are they produced from?
We only use high-quality raw materials for our products. Our hand towels are made from 100% organic cotton. Our bed linen is made from an innovative blended fabric. A proven combination of durability and comfort. For a good feeling on the skin and a clear conscience towards the environment.
Where are they produced?
Our flat underwear - just like our workwear - is produced in Portugal. In compliance with the highest environmental and labor standards, we regularly visit on-site to see for ourselves. Therefore, production in Europe ensures shorter supply chains and times and reduces CO2 emissions. A win-win situation for everyone.